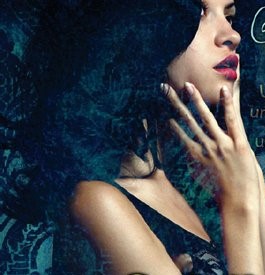 Thais Allard is one of the primary characters of the Balefire series. She is the twin sister of Clio Martin.
Thais was born after midnight on November 23. She was raised by her father, Michel Allard, in Welsford, Connecticut until he died in a car accident. Thais follows the rules and rarely parties. She went to live in New Orleans with Axelle Gauvin until she found out she had a twin, Clio. She then moved in with Petra Martin, her grandmother, and Clio where Petra began to teach Thais witchcraft. At the beginning of the book series, she began to date Luc-Andre Martin and later found out he was also dating Clio at the same time. Thais was hurt by this and so began to date a boy named Kevin LaTour but broke up with him in the final book. In the end, she gets back together with Luc.
Thais is a Sagittarius and her element is water. She is also a powerful witch like her sister and sometimes when she is in danger, spells will pop into her head. Thais has a fleur-de-lis birthmark on her right cheek-- Clio also has one, on the left.She and her sister both are identical to Cerise Martin, their ancestor, except they have black hair, like Melita Martin.